Principal: Steve Lindblom  •  Main: 360-313-4350  •  Attendance: 360-313-4353
Amanda Richter, Communications staff
After just one month, VPS seniors completed applications for federal financial aid at a rate that is 10 percent above the rate of all seniors in Washington state.
Amanda Richter, Communications staff
High school seniors should apply for financial aid in October to get access to the most amount of money for job training programs, trade schools and/or college.
nickvoll
Visitors to every Vancouver Public School are now using the Raptor system, an online check-in program that not only tracks who is the building, but also does rapid background checks to ensure student safety. [...]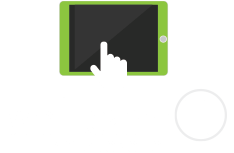 Our students are future-ready! Learn about digital citizenship, device security and policies.
Help out at the school and become a volunteer at Vancouver Flex Academy.
We are reimagining the future of the schools!