Currently accepting qualified applicants for the 2020-21 school year.
For more information, please email amy.mammarella@vansd.org.
Principal: Steve Lindblom  •  Main: 360-313-4350  •  Attendance: 360-313-4353
School closure
In response to Gov. Inslee's "Stay Home, Stay Healthy" order, all VPS schools, playgrounds and areas where maintaining appropriate social distancing is difficult are closed to help prevent the spread of COVID-19.
During the closure, our employees are working safely from home. If you need to reach us, please email using the district email format of firstname.lastname@vansd.org or use the email links on our staff directory page available on this page or on the mobile app.
If you have limited access to email or the internet, or the internet is not working on your child's district-issued device, please call 360-313-5400 7:30 a.m. and 4 p.m., Monday through Thursday, and 7:30 a.m. and 3 p.m. on Fridays.
If you need additional resources during this difficult time, you can reach our Family-Community Resource Center coordinators. You'll find their phone numbers as well as other resources on the FCRC webpage.
For more information and resources, please visit our coronavirus update page.
Amanda
The decision tree sets guidelines for deciding when to transition from remote learning to a hybrid schedule and eventually to 100% in-person school.
Amanda
View the results of the surveys of families and staff members conducted in late July 2020.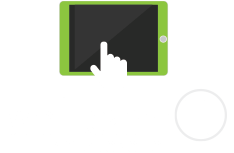 Our students are future-ready! Learn about digital citizenship, device security and policies.
Help out at the school and become a volunteer at Vancouver Flex Academy.
We are reimagining the future of the schools!