Principal: Steve Lindblom  •  Main: 360-313-4350  •  Attendance: 360-313-4353
Amanda Richter, Communications staff
VPS students can participate in magnet programs and programs of choice that allow them to pursue their unique interests. From the arts and STEM to welding, medicine, cooking and blended learning, there's something for everyone. Find out how to apply.
Pat Nuzzo, Communications staff
Since its introduction nearly seven years ago, Vancouver Public Schools' one-to-one technology program has expanded to provide digital tools to all students in grades three through 12. Training and professional development for teachers and [...]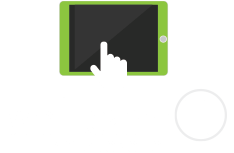 Our students are future-ready! Learn about digital citizenship, device security and policies.
Help out at the school and become a volunteer at Vancouver Flex Academy.
We are reimagining the future of the schools!